— ISTRIA PLASTERING —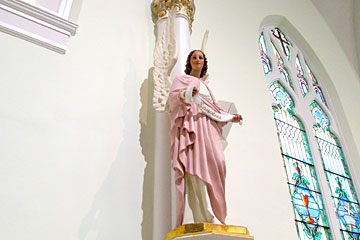 Alexi Sumberac-Santalesi immigrated to America from the region of Istria, a peninsula on the border of Italy Veneto and the former Yugoslavia. Originally Venezia Giulia Istria, historically part of the legendary & beloved Republic of Venice (La Serenissima), this region has a centuries long tradition of lime plastering and fresco painting of churches, chapels and family owned chapels ("small chapels"). One of the main features of Venetian architecture is the proliferation of Istrian Stone, which can be seen used throughout the great churches & buildings in the Republic of Venice, Italy and the world. Sumberac Plastering specializes in the use of Marmorino, a historic plastering material used for ages in buildings and churches of Italy and Europe that was specifically developed to imitate Istrian Stone.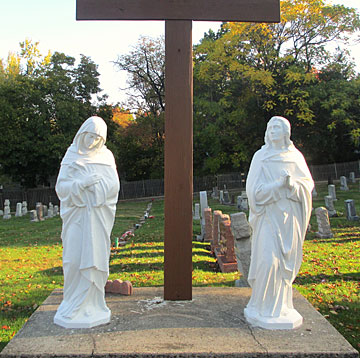 Istrian Stone has been known for hundreds of years by the other name of Pietra d' Istria. Examples of these materials can be found in the following architectural masterpieces, some of which are UNESCO World Heritage sites: Istrian Stone Venice, Istrian Stone Loreto/Exterior Facade, Istrian Stone Ravenna, The Church of Santa Maria della Salute (one of the greatest churches of Venetian Architecture), Facade of San Sebastiano Church, Rialto Bridge (one of the most famous bridges in the world), Doge's Palace (Palazzo Ducale), Piazza San Marco, Santa Maria Del Giglio aka Santa Maria Zobenigo (Featuring what many consider the finest Venetian-Baroque facade in Venice), San Giorgio Maggiore (Palladio's church), San Michelle In Isola (entirely built in Istrian Stone), The Bridge of Sighs (Ponte Del Sospiri), San Pietro Di Castello Church (Palladio's church), San Francesco Della Vigna (Palladio's church), San Salvador Church.
These same materials can also be found in the works of the greatest Venetian Architects, such as Andrea Palladio (one of the world's most famous architects), Baldassare Longhena, Sansovino Architects, V. Scamozzi, G Massari, Carlo Scarpa & many others. As well as in the work of the Master Builders "Capomastri" Leon Alberti, Sebastiano Serlio, Bon architects & Alessandro Vittoria
Sumberac Plastering, established in 1986, works with a myriad of different materials depending upon the project. For traditional plastering, Sumberac Plastering uses domestic United Gypsum (USG) interior base and finish plasters, and for decorative plastering we use Italian Venetian plasters based on slaked lime, marble dust and pigments.
Sumberac Plastering works jointly with an international group of artists (master plasterers, sculptors and mural painters), as well as working hand-in-hand with architects, designers and clergy.
Each project receives the utmost attention to detail to ensure complete client satisfaction. The quality of the finished project is long lasting and completed in a timely manner. Projects are conducted in the Old World European manner of scaffoldings and platforms allowing for a systematic progression of work.
© 2023 Sumberac Plastering & Painting, LLC